What are chatter meetings? 🎆 In the beginning was only Yahoo Chat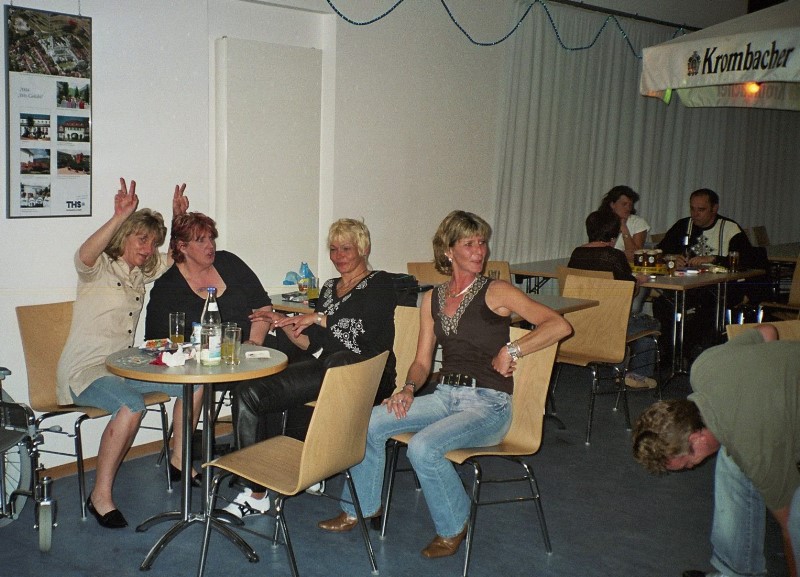 In the chat, we arrange to meet for the weekend
Chatter meetings were decisively influenced by the largest of all chat portals, Yahoo Chat.
The highlight of real meeting of chat users in german-speaking countries was in the period from 1997 to 2010, while also reflecting the
success and decline of US Yahoo Chat, which broke all records worldwide with around 10 million chat users worldwide.
The gateway to the world of chats and chatter meeting begins with the tragedy of the golden rider Yahoo:
Today's documentaries, unfortunately also in Wikipedia, are based on distorted figures and statistics. Because the Yahoo Chat is as such hardly or not at all considered, but always in the context of the Yahoo Messenger considered. This is absolutely false, because millions of chat users used other software for logging on to the Yahoo chat servers for user-friendly and security-relevant reasons.
The special thing about Yahoo Chat was the unique opportunity to talk to each other personally, in groups, or chat rooms of up to 50 users via
voice and/or webcam plus text.
The only competitor of the Yahoo chat was the MSN Messenger, which however only two users the possibility offered to connect themselves via Webcam and Voice (language). Skype had the best quality in the transmission of Voice over IP, thus Internettelefonie, was however also only to one contact partner limited.
Yahoo, however, was unique because there were thousands of chat rooms around the world, and up to 50 users were able to chat in the chat room at the same time. Yahoo Chat is incomparably the best group chat system for audio and webcam.
In my opinion, the company has always ignored the importance of its own business, the chat. In his own tragedy and the desire to expand the company's activities in too many directions, to launch ever more and new services, but his gold and source of customer acquisition, stood an incomparable arrogance with endless new acquisitions of unprofitable business.
So it came as it had to come. Yahoo stomped its own invention in the middle of the 2010s, the forerunner of today's incredibly successful services like Whatsapp, in turn held on to its heavy messenger with overloaded tools and functions. The desire to be the greatest: whoever wants to be high will fall deeply. Had Yahoo gladly advised in the management.
It is almost inconceivable: a company has all the tools to be successful for decades, but gives away all its success and runs into its most loyal
customers. It was probably missing a good future visionary, who knows what people want and need, even if at first sight it does not bring the greatest return.
About the Author
Inspirationen & Philosophien
Duke
www.chattergallery.com